---
Peptides are a quickly evolving therapeutic area of medicine with far-reaching implications on clinical care and patient health. 
These events provide you with direct access to the latest research, clinical strategies, resources, and more all led by the foremost experts in peptide therapeutics.
---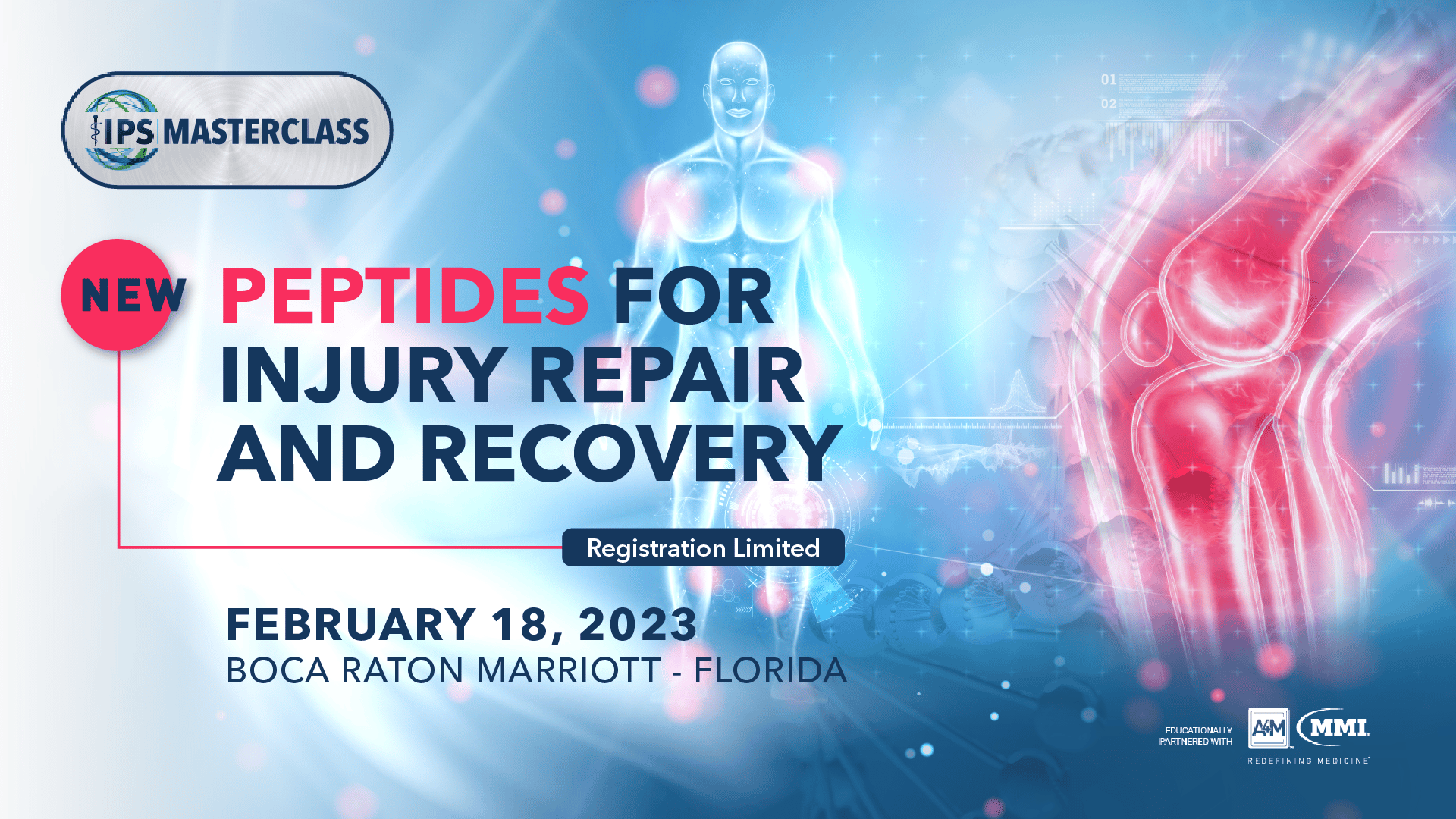 Masterclass: Peptides for Injury Repair and Recovery
February 18 | Boca Raton Marriott - FL
Educational Webinars
Access the latest news, insights, and late-breaking updates in the field through our IPS Webinar series.
Become a member today to gain access to valuable continuing medical education at a fraction of the cost.
IPS Members Discount
IPS Members receive exclusive discounts to all IPS events and select events hosted by Tarsus Medical Education organizations.
IPS Members are also granted additional access to exclusive webinar discussions for free.

---
IPS is a member of the Tarsus Medical Education (TME)--the leading global network of advanced continuing medical education. Access a variety of cutting-edge clinical education from our co-members below.
---