---
2nd Annual Peptide Society Conference
The Vinoy Renaissance St. Petersburg Resort & Golf Club - August 9th & 10th, 2019
---
---
---
---
William A. Seeds, M.D, FMNM, ABAARM
IPS Chairman & Founder
Dr. William Seeds is a leading researcher and educator. He is a Medical Doctor board certified in Orthopedic Surgery, Sports Medicine, Anti-Aging and Regenerative Medicine. Dr. Seeds provides this leading edge care at the world renowned Spire Institute, Olympic Training Center in Geneva, Ohio. He has treated athletes from all over the world, helping them compete on the playing field and fulfill their dreams of winning gold metals. As a consultant for ABC's Dancing with the Stars, he enables their dancers to stay competitive and recapture their careers after injury. Dr. Seeds is a medical consultant for the New Initiative of Regenerative Medicine at the NFL's Hall of Fame in Canton, Ohio
Dr. Seeds' passion is bringing peptide medicine to the forefront as treatment of all major disease processes, traumatic injuries as well as mental, addiction and pain disorders. As a researcher of peptide therapy protocols for over 25 years, Dr. Seeds founded and chairs the International Peptide Society. The only organization with certification and fellowship training in peptide  therapies. This academic medical society leads the forefront as the authority in peptide practices and is the leader in education for physician and health care providers.
---
---
---
---
Joseph Cleaver, M.D, ABAARM
Faculty
Joseph Cleaver, MD, ABAARM is an internationally recognized expert in longevity medicine, exercise physiology and prescription, regenerative and minimally invasive aesthetics, and the co- founder of Paradigm Wellness Medical Group Inc. Napa, CA and Paradigm Wellness Medical Group LLC, Dallas TX.
Dr. Cleaver is fellow of the American Board of Anti- Aging/Regenerative Medicine (ABAARM), Dr. Cleaver is board- certified in anti-aging and regenerative medicine and has achieved certification by the ABAARM in Advanced Metabolic Endocrinology specializing in bio identical hormone therapy. As a faculty member at A4M and MMI he lectures both nationally and internationally in longevity medicine, sports performance, and regenerative medicine. Board certified in internal medicine and a rheumatologist he is an expert in medical ortho-biologic treatment of sports injuries and disorders of the musculoskeletal system.
---
---
---
---
Elizabeth Yurth, M.D, FAARFM, ABAARM
Faculty
Dr. Elizabeth Yurth is one of only a handful of nonsurgical musculoskeletal specialists with extensive fellowship training in spine and sports medicine. She has worked as the team physician for Stanford and Santa Clara University, consulted with the San Fransisco 49ers and has worked with the San Jose Ballet. Dr. Yurth has received her American Board of Anti-Aging/Regenerative Medicine (ABAARM) Board Certification from the American Academy of Anti-Aging Medicine (A4M), has completed her Fellowship in Anti-Aging and Regenerative Medicine (FAARM) and her Advanced Fellowship in Anti-Aging Medicine, Regenerative and Functional Medicine (FAARFM). She has also completed an advanced fellowship in Epigenetic and Human Potential Medicine which includes a major focus on epigenomics, nutritional genomics, and genomic interpretation and analysis and has also completed her certification in Peptide Therapy. She continues to practice Orthopedic Medicine however has a passion for health so in 2006 Dr. Yurth founded and became the Medical Director of Boulder Longevity Institute (BLI) to provide a venue where she could educate and share with her clients the powerful information she has learned about nutrition, hormones, and human optimization in a personalized one-on-one setting. Dr. Yurth resides in Boulder, Colorado with her husband and five children. She is extremely active with hiking, weight training, skiing, biking and spending time with her kids. She is always excited to meet new people through her clinic at Boulder Longevity Institute and work side-by-side with them to help guide them gracefully through the complex process of human optimization and aging well.
---
---
---
---
Suzanne Turner, M.D, FAARM, ABAARM
Faculty
Dr. Turner is the founder and medical director at Vine Medical Associates. Double Board Certified in Family Medicine and AntiAging and Regenerative Medicine, her thriving practice caters to the needs of the North Fulton Community. Practicing Family and Functional Medicine, Dr. Turner has special interests and experience in geriatrics, bioidentical hormone therapy, diabetes, and preventing heart disease. Dr. Turner is also the leading expert in peptide therapy in the Southeast.
Among her many accomplishments, Dr. Turner served our troops as a physician in the U.S. Navy for several years. Prior to her tour of duty, she did an internship in general surgery, then completed her family medicine residency at Emory University. She describes her trade as "healing to wholeness and then partnering with patients, empowering them to heal themselves and to prevent disease." Dr. Turner is an award-winning teacher of medical students. She spends her free time managing her urban farm and cooking, building, reading, and exercising with her husband Chip and their 3 daughters.
Dr. Turner is now on the faculty at Emory University and is a Fellow of the American Academy of Anti-Aging and Regenerative Medicine.
---
---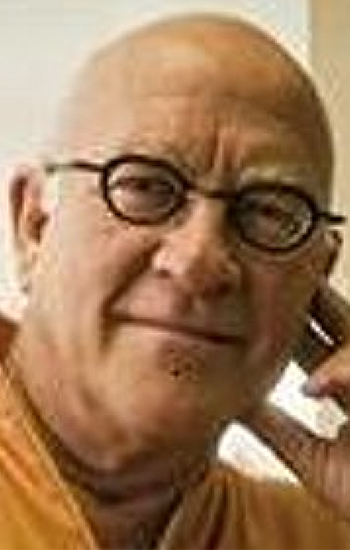 ---
---
Uzzi Reiss, M.D, FAARFM, ABAARM
Faculty
Dr. Uzzi Reiss is an internationally recognized thought-leader on the subject of safe hormone replacement, including on the use of estrogen to treat breast cancer, and a champion for women's voices in the management of their own healthcare. Over his long career, Dr. Reiss has remained at the forefront of medical innovation, beginning with his research on the role of prostaglandins in the cessation of pre-mature labor, and in private practice, as a pioneer in the safe use of bio-identical hormones to treat cancer, PMS, infertility, menopause and other hormone-related conditions in thousands of patients. He speaks widely to physicians and academics, alike, throughout the world, attesting to how these approaches have bettered the wellbeing and lives of thousands of women whom he has treated. He is the author of Natural Hormone Balance for Women, The Natural Superwoman, How to Make a Pregnant Woman Happy and How to Make a New Mother Happy and the forthcoming The Good News About Estrogen. Married since 1972, Dr. Reiss is the father of three grown children and grandparent to five. He lives in Los Angeles.
---